Product & Engineering
·
Stockholm
·
Hybrid Remote
Senior Product Designer
Want to design the learning experiences of the future?
We usually respond within three days
The world of learning and development is changing - and fast.
To be competitive and successful - individuals, teams and organizations need to be able to access and share knowledge in easy, effective and engaging ways.

Learnifier is a learning platform that companies and organizations all over the world use to share knowledge, create courses and learning experiences. Today, we have over 300 customers in 30+ countries and over one million users per year. But we are only in the beginning of our journey.
Today we're about 40 employees working in Sweden, Poland, and France. Working at Learnifier means working with smart people that are passionate about their work in a fast-growing, entrepreneurial, value-driven and profitable scaleup with a proven product-market fit. Want to improve learning and development processes worldwide and help people and organizations be successful?

Learnifier is in a scale-up phase and we are now looking for a Senior Product Designer who wants to join our journey! Could it be you?

Your role
Here at Learnifier, you will work to design an attractive, well-functioning and smooth product that we are proud of and that customers love. We already have a solid user base with our 320+ customers and we have a lot of core functionality in place, but we still consider ourselves to be just at the beginning of the journey.
As a Senior Product Designer at Learnifier, you work closely with the Product Manager, other Product Designers and the Engineering team. You will also have an ongoing dialogue with our existing customers regarding design solutions that in their entirety create value for the end user.
You are happy to continuously improve methods, tools and deliverables, and stay up-to-date on relevant techniques and tools. You must be good at absorbing product needs and at the same time be able to come up with your own ideas which you then present to colleagues and customers. To succeed in the role, you need to value communication as well as be a team player, have a holistic approach and be responsible.
Experiences and skills
Has 4+ years of experience in UX/UI design
Used to working with Figma or similar
Experience with design systems
Experience working with a SaaS solution or other more complex digital service
Experience of tying together accessibility requirements in design and product (meritorious)
Examples of work tasks you will have
Constantly develop the product design to make the product competitive
Be responsible for a design system being developed and used effectively
Structure, coordinate and drive the work with design processes in close collaboration with Product Designers, Product Managers and Engineers
Create high-quality wireframes and prototypes
Design the final user interface for implementation
Together with the team - design, iterate and develop the product, to ensure quality UX and UI solutions
Conduct UX research, listen to users and translate their feedback into new features or improvements
To thrive in this role we think you
Love working in an environment with constant development and change where a fast pace is everyday.
Think it's fun with new challenges and being creative.
Enjoy both giving and receiving feedback - always wanting to improve.
Are fluent in speech and writing in English. Meritorious if you also have sharp copy skills. 
Is good at quickly creating simple sketches to test different concepts and ideas.
Enjoy working with others in a team, but can also work on your own initiative.
We offer you
Getting in at an early stage with a great opportunity to influence the product and the company's development
Great development opportunities in the long term, both nationally and internationally
Competitive salary and good benefits with health benefits, pension, etc
Opportunity to work remotely or hybrid
Working and having fun with colleagues in our Learnifier Studios space in the centre of Stockholm
Opportunity to develop yourself through the company leadership programme
Recurring team activities such as Friday drink o'clocks, dinners and seasonal parties
And not to forget, to work with smart, passionate, friendly (and many times a bit goofy) colleagues in a culture based on trust

Questions
Contact Mattias Borg at
Department

Role

Senior Product Designer

Locations

Remote status

Hybrid Remote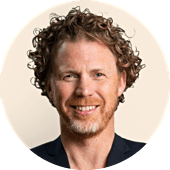 Contact
Mattias Borg
CEO & Co-Founder – Product & Engineering
Workplace & Culture
Our customers says that it feels a bit like home coming to our office. And that is just the way we want it. Warm, welcoming and with a spirit of working together to accomplish our mission.
Besides work, we do fun activities such as fencing, padel or after work. Seriously, if you have not tried fencing yet, do so. Everyone got super excited, laughed and had a good time. Just the way it should be. ;)
About Learnifier
Learnifier is a scale-up EdTech company. EdTech is a fun place to be since there is a lot of new things happening but also because it feels meaningful to help people and companies to learn in a new and better way.
We have a Saas-platform that helps companies to share knowledge with their employees, customer and partners in a fast and fun way.

Our ambition is to be the smart choice for pioneers that are looking for a modern way to share knowledge to help their people grow.
Product & Engineering
·
Stockholm
·
Hybrid Remote
Senior Product Designer
Want to design the learning experiences of the future?
Loading application form
Already working at Learnifier?
Let's recruit together and find your next colleague.